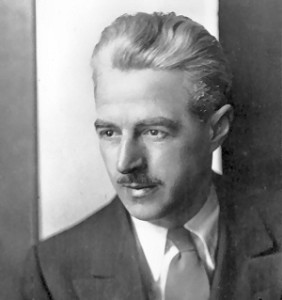 Dashiell Hammett was born on this day in 1894.  Hammett was arguably the greatest writer of detective fiction in the 20th century.  His lean prose and hardboiled style defined a genre.  Often imitated, he was rarely equaled.
It's rather surprising that his reputation is built on such a small body of work.  Hammett started out writing for the pulps, particularly Black Mask.  His best known creation was Sam Spade, who was immortalized by Humphrey Bogart in the third film adaptation of The Maltese Falcon.
But it was his earlier creation, an unnamed operative of the Continental Detective Agency that built his reputation.  Narrating his own adventures, the Continental Op's lean, first-person style created a fictional icon, that of the cynical, hardboiled, first-person PI story.
Hammett was able to bring such verisimilitude to his work because he'd been a Pinkerton operative.  He once said that all of his stories were true.  If anyone has written a book (or a Ph.D. thesis) on that topic, I'd love to see it.
Anyway, pour yourself a shot of something good, raise your glass to Hammett's memory and legacy, and sit back with one of his books.  You won't be disappointed.